Are you ready to have the event of a lifetime? Here's how to create a scavenger hunt for the ages.
Prepare Yourself
Settle in and buckle up, because I'm about to tell you how to create the ultimate scavenger hunt. You want to go beyond ordinary, catapult past extraordinary, and land smack dab in the middle of an iconic masterpiece of intrigue, fun, mystery, challenges, and excitement? I'm going to tell you how to do just that.
Get ready for something momentous. This will be the event that everyone will be talking about. It will be the experience everyone will be referring back to for years to come. Discover how to create a scavenger hunt for the ages with all the things that will make your scavenger hunt the event no one can beat.
The Best Clues
What's a scavenger hunt without clues to provide intrigue, mystery, and a bit of challenge? We all know that clues are a one of the most important parts of a scavenger hunt. To create a scavenger hunt that will go down in the history books, you need the best clues and the best way to deliver them.
To share the perfect clues for your once in a life time scavenger hunt, make sure you have these three things:
Relate to Shared Experience: Is this for a group of friends? Use clues that relate to past adventures. Is this for a photography group? Provide puzzles that relate to photography.
Embed Deeper Meaning: Use the location the clue is in as a way to enhance the riddles. You can also add visual clues such as putting the clue details in a chest that has special words written on it that are part of the puzzle.
Use Props Instead of Words: Not all clues have to be written. Include objects, visuals, and other items that convey a meaning or a metaphor.
Using the best clues are a huge part of how to create a scavenger hunt for the ages. Next, include the most unexpected treasures.
The Most Unexpected Treasures
Sure each location can provide clues, but it can also include special keepsakes and rewards. After all, discoveries are one of the 3 things every scavenger hunt must have.
Here are a few ways to include unexpected treasures:
Provide Keepsakes: On each leg of the journey you can provide a special keepsake to make the event more memorable and something participants can later look at fondly to remember an amazing event.
Include Rewards: Just like hidden rooms in a video game, you can hide special one-of-a-kind bonus rewards that give something extra to those participants that look for them.
Hide Bonus Puzzle Pieces: You can provide additional bonus items at each location that don't make sense on their own but, when combined with all the other bonus pieces, detail an additional puzzle to solve.
Now that you are dreaming up amazing clues and fantastic treasures, you know a great deal about how to create a scavenger hunt for the ages. The next thing you need is exciting locations.
The Most Exciting Locations
Sure, you can have a lot of fun with a scavenger hunt set in one location, but a scavenger hunt for the ages, needs some exciting locations.
Here are some great ideas of locations you can use.
A Memorable Spot: One of the best locations you can choose is a place that means something to the people involved. Any spot that immediately lights up the eyes and conjures the phrase "do you remember the time when…" is a great option.
A Related Location: You can always pick a venue that relates to the puzzle. Maybe it's part of the clue or maybe it's part of the overall theme. Whichever it may be, it makes the scavenger hunt that much more immersive.
A Fun Adventure: Sometimes the location is actually what the scavenger hunt is all about. Like when using the AweVenture app, you can easily choose a few locations to go – like a theater for a movie, an ice cream shop for a treat, and a park for games. Sometimes the scavenger hunt is really more of a ruse to have an afternoon adventure.
Choosing great locations will make your scavenger hunt outstanding, but there's still one more thing you need to include.
The Wildest Extras
Sure, you've created some amazing clues, hidden some wild treasures, and picked out the most exciting locations, but in order to create a scavenger hunt for the ages, it's time to add some extra flair.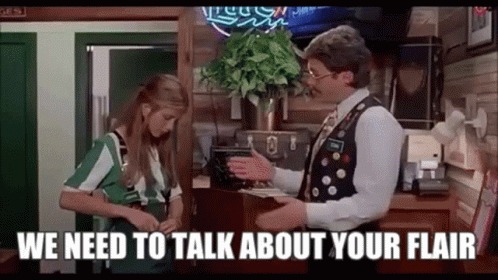 Here are just a few of the extras you can include in your scavenger hunt for the ages:
Actors: Have friends, family members, or, if you have a company bankrolling you, paid actors play parts in your adventure. They could be the people that provide clues or they could add themed set dressing like zombies that stumble about during a Halloween adventure.
Physical items: You can use physical items to share clues, provide rewards, and even upgrade the event as you go. For instance, you might end the scavenger hunt with a medieval themed party, so you can provide different clothing items/props that attendees can put on as they go along.
Theme: Since we're on the subject of themes, let's talk about them. Themes are one of the best ways to tie everything together: clues, locations, extras, etc. They can both be part of the ambiance and part of the puzzle. Including a theme is a straight up boss move.
App/GPS: Using an app like AweVenture not only makes a scavenger hunt easy to set up, it provides a simple way to keep everyone on the same page and possibly even track progress. Plus apps like AweVenture already provide things like clues, themes, and guides, built right in.
An Amazing Guide: If you don't use an app like AweVenture, you may want to consider adding your own guide. Perhaps you have an actor at each leg of the journey or you create videos and have barcodes at each location for participants to scan to get the next video message.
Sure, we call them extras, but adding some or all of these items can upgrade your scavenger hunt from amazing to unforgettable.
Use this guide to include the best clues, the most unexpected treasures, the most exciting locations, and the wildest extras to make your next scavenger hunt a scavenger hunt for the ages.
For more great ideas on how to add adventure in your life, check out our adventure ideas for everyone. For an amazing scavenger hunt adventure with themed clues, geotracking, and an exciting video guide of your choosing, check out our AweVenture app and find where your adventure will take you.